Australia New Agribusiness & Chemical Group (ASX:ANB) has sold a 49 percent equity in U&D Mining Industry (Australia) Pty Ltd to focus on the manufacturing of agricultural fertilizer.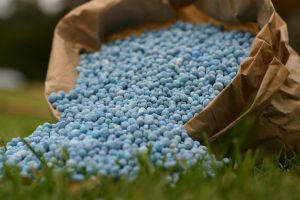 Australia New Agribusiness, formerly Daton Group, is an Australia-based company engaged in the manufacture and sale of urea, ammonium bicarbonate, methanol and carbon dioxide used as a food additive.
Through its operations in Compound Fertiliser Apollo, the company is building a plant which would be used to manufacture compound fertilizer and its by-products. Compound fertilizers often combine N (nitrogen), P (phosphate – P2O5) and K (potash – K2O equivalent) fertilizers into easily dissolved pellets. These products would be sold in the domestic market in Australia.
The company aims to begin manufacturing later this year through the help of the profit from the sale of the mining interest.
According to Proactive Investors, the total sale of interests in U&D amounts to $29 million. 25 percent interest or $14,800,000 will be bought by China Kunlun International Holding Limited with reportedly no due diligence outstanding nor financing or other conditions.
Golden Globe Energy Limited will buy the remaining 24 percent interest for $14,652,000.
Both Golden Globe and China Kunlun will be depositing $4 million within 20 business days upon signing of the agreement.
Australia New Agribusiness had previously reduced its equity interest in U&D from 60% to 49% through a disposal of 11% of its shareholding to Kunqian/Yima, according to Proactive Investors.
The company established U&D Mining and Apollo Fertilizer through an investment of $31 milllion to expand its business in Australia.