SMR Technologies, an Australian-based company engaged in the design, manufacture and distribution of electronics, lighting technologies and plastic products, will receive a $35,000 grant from the South Australian Government's Innovation Vouchers Program (IVP).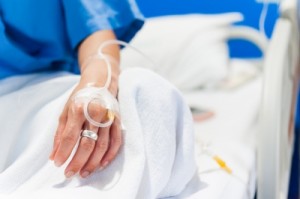 In a media release, SA Manufacturing, Innovation and Trade Minister Tom Kenyon said SMR will use the grant to develop and manufacture an electronic infusion pump that could administer intravenous medications and treatments at home.
SMR will be collaborating with CPIE Pharmacy Services to develop the technology which has an estimated value of $6 billion in the global market.
"This partnership, facilitated by the Innovation Voucher, will produce a number of benefits for the State," said Mr. Kenyon.
"CPIE will be better placed to compete with multinational companies which are competing hard for a share of the South Australian and national markets."
According to Minister Kenyon the local production of the device, which will rely on SMR's expertise in engineering design and innovative manufacturing skills, is the significant benefit of the partnership.
"This will lead to economic benefits through increased export potential, as well as greater employment opportunities at CPIE and SMR."
The Innovation Voucher Program is part of the South Australian Government's manufacturing strategy Manufacturing Works.
The program aims to foster innovation in the manufacturing sector and support partnership between the industry and research sector. Vouchers with a value between $10,000 and $20,000 are awarded on a competitive basis to qualified projects that partner with SME's. Funding of up to $50,000 is considered on a special case basis.
"We hope that this diversification will help SMR expand its high-value, advanced manufacturing, which the State Government has identified as the future of manufacturing in South Australia," Mr. Kenyon said.
SMR Sales and Marketing Director Sam Vial said they are excited to partner with CPIE Pharmacy Services in the development of the product innovation.
"The IVP has provided the integral financial support to allow CPIE to utilise our depth of experience in product design and manufacture and for SMR Technologies to continue to expand its capability," Mr. Vial said.
Guidelines and application information are available at: www.dmitre.sa.gov.au/ivp