SPC Ardmona (SPCA) has forwarded a proposal to the Productivity Commission asking for emergency tariffs to be imposed on imported multi-serve fruit products and canned tomatoes, according to a report on The Herald Sun.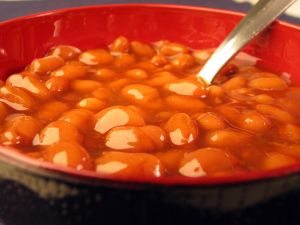 The Commission is assessing the proposal which would see imported fruit product prices rise by 45 percent and canned tomato prices rise by at least 30 percent for the next three years.
The food cannery has warned that its processing plants in Goulburn Valley risk survival unless foreign products are taxed to curtail the flood of cheap imports.
"Closure of SPC's facilities is a prospect unless provisional safeguards provide a breathing space," SPC Ardmona told the Productivity Commission, quoted in the article on The Herald Sun.
SPCA Managing Director Peter Kelly said on Tuesday that the surge of cheap imports has created a "perfect storm" of economic damage.
Farmers are also blaming the crisis in food manufacturing on the influx of imports, with one farmer saying it's both the government's and the supermarket's fault. The government allows imports to take over the food industry, while supermarkets continue to tolerate and patronize food from other countries.
However Woolworths and Coles both maintained that they are doing what they can to support Australian suppliers. Woolworths said they replace imports whenever possible while Coles said it had doubled the amount sourced from local suppliers in five years.
Earlier this month the Federal Government launched an anti-dumping commission which would investigate the dumping happening in food products. Minister for Home Affairs and Minister for Justice Jason Clare said the practice of dumping, in which imported goods are being sold below their home market value, affects a wide range of products.
The investigation has kicked off with a look at peaches imported from South Africa and tomatoes imported from Italy.
Meanwhile, SPCA has recently launched its own brand of Australian grown baked beans which are sourced from farmers in Victoria, Queensland and NSW.
Members of the food industry welcomed the partnership that SPCA has forged with the local farmers, in particular Bean Growers Australia's Andrew McDonald who referred to the agreement as "a win for farmers".