The Plastics and Chemicals Industries Association (PACIA) is asking both political parties to extend their manufacturing policies beyond financial support to build an economy that has as little red tape as possible.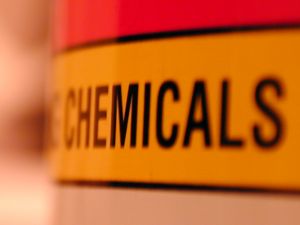 In a statement PACIA Chief Executive Margaret Donnan says Australia needs long term plans which will help secure investment for the country.
"For too long manufacturing policy in Australia has been about short term solutions. Australia needs long term, strategic thinking to attract new investment and convince existing players to stay and prosper", Ms. Donnan said.
"We need access to competitive raw materials such as natural gas, a balanced regulatory environment and a competitive economy to attract investment."
The chemicals and plastics industry underpins 109 of Australia's 111 industries according to PACIA, and is fundamental to help drive Australian innovation, productivity and economic growth.
"Australian chemicals and plastics manufacturers directly employs 60,000 people, with a turnover of approximately $40 billion per annum, contributing $11.6 billion to Australia's GDP, we make up 11.5% of Australian manufacturing. Our industry enables most of Australia's manufacturing. This central, strategic role is vital in underpinning Australia's future." Ms Donnan said.
Emphasizing that there's a need to go beyond financial assistance for manufacturing, PACIA identified eight areas which the Government must act on to stop the business as usual approach.
The areas of action are access to natural gas as a feedstock (as well as energy), a balanced regulatory environment, a competitive environment to invest, a strong social license to operate, an innovative and strong intellectual property base, a strong customer base, a skilled and productive workforce and a stable financial and political system.
Ms. Donnan has committed their support to whoever wins the elections in September, stressing that the success of the plastics and chemicals industry depends upon the cooperation of all governments.
"An integrated approach is needed across all governments and our industry stands ready to work closely with whoever is elected to ensure a successful future. A prosperous future for the chemicals and plastics industry can be achieved without partisanship and with good economic management," she said.
"The time for reviews is past, now it's time for action."