Surfwear company Billabong International Ltd. has announced on Tuesday that it will conclude a refinancing deal in the coming weeks as its annual net loss more than tripled and global sales revenue continued to go down in key markets.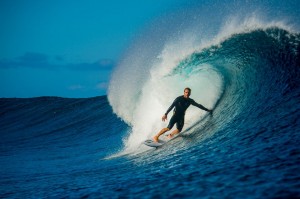 According to Reuters, the Australian clothing brand is considering two refinancing offers, one from Altamont Capital Partners and the other from Oaktree Capital Management and Centerbridge Partners.
In a statement issued to ASX Billabong's Chairman Dr. Ian Pollard says they are within weeks of finalizing a long-term funding arrangement and their shareholders, employees and business partners could be confident in their plans for the future following what he calls the "most challenging period" in Billabong's history.
"We are nearing the end of a long process that has caused distraction, impacted on staff morale and has been very costly," said Dr. Pollard.
"The Company looks forward to refocusing, reinvigorating its brands and rebuilding the business on a solid, long-term financial footing."
On Tuesday Billabong released their full-year financial results for the year ending 30 June where it reportedly posted a Net Loss after Tax of A$859.5 million. Their net loss a year ago was A$275.6 million. Global sales revenue was down 13.5% to A$1,340 million.
Sales in the Americas continued its downward trend following the closures of several underperforming stores and a strategic shift in channel distribution towards more profitable channels such as e-commerce, away from close out/distressed sales channels.
The European market reflected a small loss in adjusted earnings of A$0.1 million and the market continues to be challenging but the company says they will continue to pursue significant restructuring in the region.
Meanwhile the Australasian segment also experienced retail store closures and weak trading environment which impacted overall sales, but there was a 17.4% lift in adjusted earnings through restructuring and cost reduction. Post-June retail trading in Australia has also been more positive according to Billabong's report.
Moving forward the company says they will continue to drive product innovation for the next 12 months and improve their operations by reducing costs, refining processes and developing their products and brands.