With the wide variety of 3D software out in the market today, there is just no excuse for people not to turn their visions into reality. Budding entrepreneurs who have novel ideas and creatives who want their artistic concepts to come to life need not worry because they are plenty of 3D CAD software to choose from.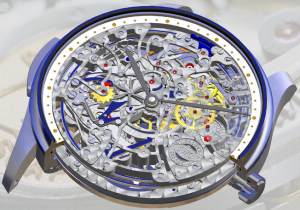 The big question is which of these programs would suit their needs?
Businesses which are just starting out are often faced with challenges when translating their ideas into design. There is the issue of budget. Most professional 3D software is expensive and if they buy the actual software they would have taken a huge chunk out of their capital already. Still, when choosing a 3D software, they need one that would perform the task at the level of quality that will satisfy them. Using low-end software could end up giving them low-quality design that will not even make it to production.
So the solution is to find a 3D CAD program that offers flexibility, allowing the business to optimize their budget while at the same time producing a great design.
Fortunately Siemens Solid Edge offers this kind of flexibility through their subscription-based software.
Solid Edge is part of Siemens PLM's Velocity Series and is the most complete hybrid 2D/3D CAD system that uses synchronous technology for accelerated design, faster change, and improved imported reuse.
Solid Edge monthly subscriptions allow users to get the best of both worlds—get a professional 3D CAD software at a cost that fits their budget. Since payment is on a month by month basis, users can cancel their subscription at any time.
They will also have the option to choose the kind of software that would suit their needs, from the most basic to the highly advanced.
The best part is beginners who are just starting to dip their feet into the world of 3D CAD systems can download a free 45-day trial of the fully loaded Solid Edge software, without obligations.
The trial license for the software includes:
A full version of Solid Edge, complete with part modeling, assembly design, drafting, simulation and add-on applications
An unlimited number of saves and part sizes, to enhance your ability to create complete product designs
Online training and videos, as well as valuable "how-to" tips and tricks via email
Access to an exclusive newsgroup where you can share ideas and tips with other designers
The process of turning ideas to design is a tricky process and choosing the right 3D software suite for a business' needs is always a tall order. Matching the right software package to the design needs is an important step which must not be hurried. Eventually with the right 3D software the business would stand much to gain in 3D production.
To learn more about Solid Edge, go here.