Australian heavy engineering company Hofmann Engineering will upgrade and expand its manufacturing plant in Bendigo, creating up to 20 local jobs in the process.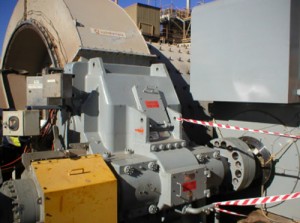 Victorian Minister for Manufacturing David Hodgett announced the news on Tuesday, saying the Victorian Coalition Government will provide financial assistance to the project, which will subsequently boost the heavy manufacturing capability of Bendigo and Victoria.
"The Coalition Government is committed to promoting growth across the state's manufacturing industry by supporting projects such as this, which boost productivity and competitiveness, and create jobs and exports," Mr. Hodgett said in a media release.
Victoria has 290,000 people working in the manufacturing industry, which in turn contributes over $27 billion yearly to the State's economy.
Hofmann Engineering will be investing in plant equipment and facilities so it can produce 12.8 metre large grinding mill shells and meet the rising demand from the global mining industry.
The company was established in Western Australia in 1969 and expanded to Victoria four years ago. Hofmann's Bendigo facility specializes in heavy fabrication, gearbox manufacture and overhaul, heavy machining, heat treatment and onsite services. It took over the former ADI Heavy and Precision Engineering Facility from Thales Australia in 2010.
The Coalition Government supports manufacturing businesses through its "Manufacturing Strategy, A more competitive manufacturing industry" program. Among its initiatives are the $24.8 million Investing in Manufacturing Technology program which supports investment in new and transformative technologies, and the $7.5 million Manufacturing Productivity Networks program which provides assistance to networks that are seeking to expand their activities.