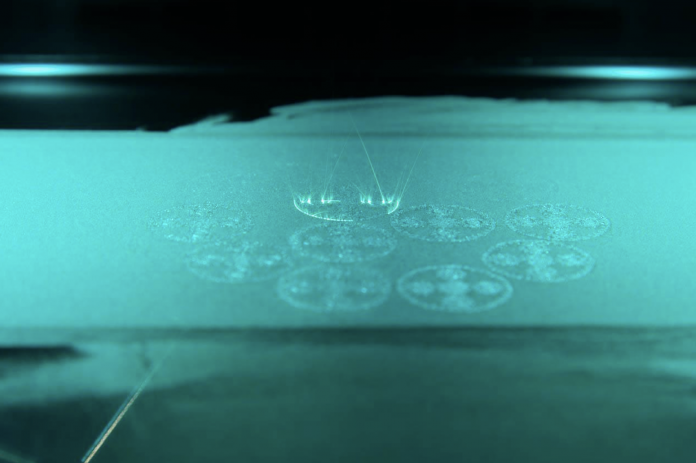 Metal additive manufacturer, Amaero International Limited ("Amaero"), has entered into an Agreement to collaborate with Rio Tinto on the development of the supply chain for Amaero's high performance, High Operating Temperature Aluminium Alloy, "Amaero HOT Al".
Under the Agreement announced, Rio Tinto will provide Amaero with alloy billets to be processed into powder for 3D printing, with Rio Tinto having aluminium and scandium production capability.
According to Amaero, 'once commercialised, Amaero HOT Al will also be used in conjunction with Boron Nitride Nano Tubes under the Strategic Alloys JV. The Agreement aligns with Amaero's long-term strategy of expanding its offering through the commercialisation of a new generation of high performance alloys developed by Amaero and its research partners'.
Amaero CEO Barrie Finnin believes the agreement is an important step in commercialising high performance aluminium scandium allow.
"We are very pleased to enter into this Agreement with Rio Tinto. This is an important step in the commercialisation of this high performance aluminium scandium alloy that will be used in our breakthrough 3D metal printing technology. We look forward to working with Rio Tinto to progress the production of the alloy so we can commence the qualification process with key customers in the aerospace sector and other industries," said  Barrie Finnin.
Tolga Egrilmezer, Vice President, Sales and Marketing for Rio Tinto Aluminium added:
"As a global leader in aluminium and the first producer of high-quality scandium oxide in North America, Rio Tinto is uniquely positioned to provide a secure source of aluminium-scandium alloy to the market. Aluminium-scandium alloy is the material of choice where a lightweight, high-strength material with thermal resistance and good welding properties is needed, such as for defence and aerospace applications. This first sale demonstrates our ability to develop products that meet our customers' needs, drawing on our technical expertise and world class assets."
The term of the agreement is 3 years and each party will maintain its rights to its own intellectual property. Amaero has granted Rio Tinto a limited sub-licence to its Scandium Alloy Patent, subject to conditions and warranties.