The Government's decision to award a $9 million contract for making ceremonial Australian Defence Force uniforms to a company that sources the clothing out of China was met with heavy criticism by the Australia Made Campaign (AMCL).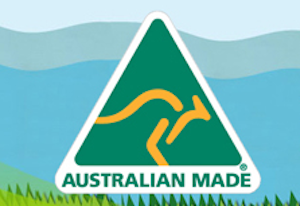 The contract was awarded to Australian Defence Apparel, which will produce the clothing using "established sub-contractor arrangements" overseas.
The AMCL said that by choosing the cheapest option in order to save taxpayers money, the Government ignored the greater good of generating a positive flow on effects in terms of jobs, economic benefits and taxes paid that would come by choosing an Australian manufacturer.
AMCL Chief Executive Ian Harrison said it was beyond belief the Defence Department was dressing its soldiers in clothing made in China solely because of a cheaper upfront price.
"To put our soldiers in uniforms made in other countries, when we have the capacity here in Australia to make uniforms, is mind blowing," Mr Harrison said.
"There are not many things more Australian than the Defence Force and Australia is where its uniforms should be made. The Government has failed to look at the longer term impact of its decision. Government procurement shouldn't just be about looking for the cheapest price. It should be about using taxpayers' dollars to invest in building a more competitive manufacturing industry in Australia."