The Australian Manufacturing Workers' Union (AMWU) has slammed mining support company Hastings Deering for "fast-tracking" their redundancy process which will cause 200 jobs to be slashed from across Australia.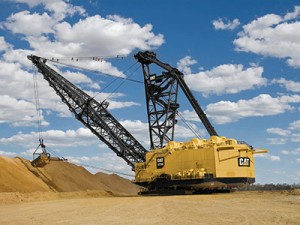 Late last June Hastings Deering announced that they plan to cut five percent of their Australian workforce, blaming the decision on the downturn of the resources industry.
AMWU Central Queensland organizer Brad Hansen said the company refuses to provide the Skills and Performance Assessments which would explain their criteria for making the redundancies.
"This decision should be shaped from objective criteria; the AMWU expected all avenues to be explored before permanent local jobs were made redundant," Hansen said in a media release.
"Hastings Deering has conducted these redundancies at lightning speed and without genuine consultation."
Hansen says the Union has been left unsatisfied by the way Hastings Deering has dealt with the process and that the company has not exhausted all the possibilities that could reduce the effect of the job losses.
"Many people are left feeling angry and hurt. Many are stunned by the swift and callous way in which the company have conducted themselves," Hansen said.
"Hastings Deering must consult properly with the workers and the union throughout the redundancy process."
The AMWU has warned that they will take necessary action to ensure that Hastings Deering workers affected by the redundancies will receive fair treatment during the course of the restructure.
Meanwhile ABC News has reported that Fair Work Australia has been tasked to mediate between AMWU and Hastings Deering.
Hansen says they are willing to go to Fair Work Australia if that would allow them to impart their "fair and reasonable approach" in the redundancy process.
Hastings Deering Managing Director Scott Cameron says they will continue to consult with employees and unions to finalize the figures in their decision.
The company plans to cut 45 positions from its Rockhampton operations and 75 positions in Mackay. However Cameron says the decision will not affect the internship program.