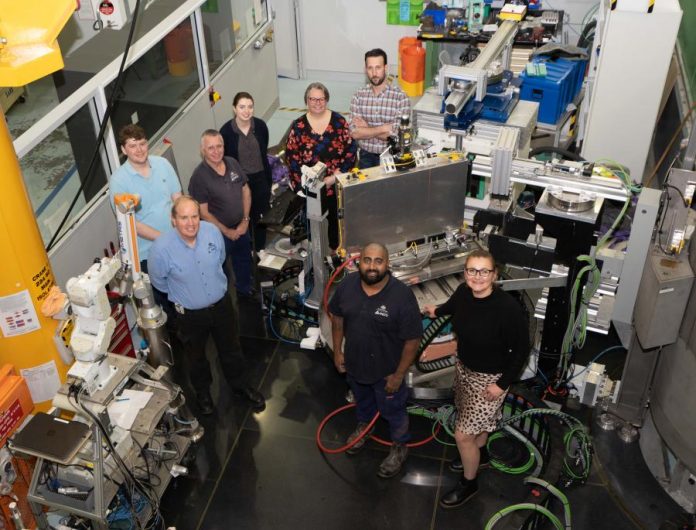 The Australian Nuclear Science and Technology Organisation (ANSTO) has completed the installation of the world's first custom-built powder Laser Metal Deposition (LMD) system at the Australia Centre for Neutron Scattering. 
After 18 months of development, the system has been commissioned on the Kowari strain scanner. 
The new LMD system is designed to handle neutron measurements during powder-fed laser additive manufacturing and will provide researchers with real-time information about the deposition process. 
Chris Baldwin, sample environment professional officer, said the new sample environment capability would allow scientists to measure the evolution of stresses in a 3D printed material. It would also optimise solidification, which is crucial in advanced manufacturing, he added. 
"The first experiment on Kowari has been completed and we are extremely pleased with the initial results," Baldwin said. 
The project was executed through a Research Attraction and Acceleration grant from the New South Wales Office of the Chief Scientist and Engineer, the National Collaborative Research Infrastructure Strategy, and ANSTO. 
The LMD additive manufacturing process involves the use of a laser beam to form a melt pool on the surface of a metal. The powder is injected using a gas stream that also melts, which then forms a thin additive layer of new material on top of the base material. 
The process can be used to produce 3D parts or repair existing components like high-strength steel aircraft or civil structure components.