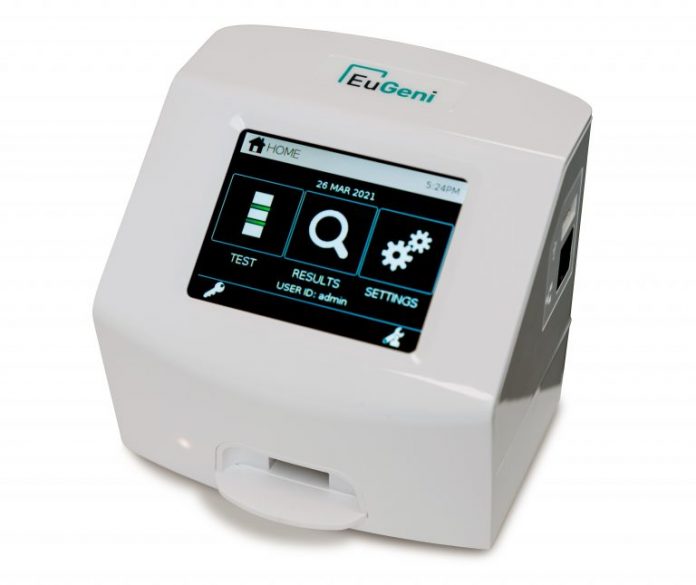 Queensland-based biotechnology company AnteoTech has signed a distribution agreement with Biomed Global and its subsidiaries for the distribution of its EuGeni Reader and accompanying COVID-19 Antigen Rapid Diagnostic Test (RDT).
Under the agreement, Biomed will distribute the EuGeni Reader and the COVID-19 RDT in Malaysia, Singapore, Indonesia, Vietnam, Thailand, and Myanmar covering a population of 340 million people.
"We are delighted to be working with Biomed; they have a strong market presence in South-East Asia and are a well-known and trusted distributor of diagnostic solutions," said AnteoTech's CEO Derek Thompson.
"While EuGeni will be a new brand in these countries, rapid diagnostics is an enormous and growing market as we have witnessed over the past 18 months.
"Biomed will drive sales of the EuGeni platform into laboratories, hospitals and major testing centres, supporting our strategy of deploying EuGeni readers, which can then be utilised with the pipeline of tests in development."
AnteoTech, which is currently negotiating further distribution agreements for additional territories, said it has sufficient test kit manufacturing capacity from its contract manufacturer Operon, in Spain, to meet immediate demand.
According to the company's statement, further demand is expected to be met by its in-house manufacturing capacity, which is being developed at its new facility at Eight Mile Plains in Brisbane.
Image credit: https://www.anteotech.com/covid-19/