Sydney-based, privately-owned company Apparel Group has acquired the JAG brand from Fusion Retail Brands.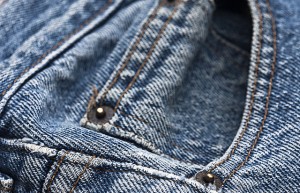 According to Sydney Morning Herald which reported the news on Tuesday, the acquisition is still subject to the final completion of due diligence.
Apparel Group is home to iconic Australian fashion brands Sportscraft, SABA and Willow, and has a private label division which provides design and manufacturing services for leading Australian retailers. The company has strong manufacturing ties with China and employs over 900 people, with offices in Shanghai and Hong Kong.
Meanwhile, Fusion Retail Brands, formerly known as Colorado Group, reportedly went into administration in 2011 but was saved by the tandem of private equity firms Ice Canyon and Anchorage Capital. The company still owns the brands Diana Ferrari, Williams, Mathers and Colorado, and JAG was one of its better known brands.
Don Grover, Chief Executive of Fusion Retail Brands, told BusinessDay that the decision to sell JAG made sense because it did not fit their company's portfolio.
''I think the main reason is we are trying to find the right partners for our brands and the balance of our brands are all very footwear centric, whereas the JAG brand has less synergies because it is an apparel business,'' Mr. Grover said.
Mr. Grover says their company has found a "tremendous partner" for JAG and the brand has definitely been a good part of their portfolio.
Meanwhile, Apparel Group boss Daniel Bracken says the company's continuing increase in market share gave them the confidence to acquire JAG.
"We are thrilled to be adding JAG to our portfolio of iconic Australian brands. It is the perfect fit for the Apparel Group. We will use our significant experience and infrastructure to build the JAG brand into a key retail destination," he said.
Bracken said with the addition of JAG into Apparel Group, the brand would benefit from more than 50 years of supply chain experience.