Australian manufacturer of gaming equipment Aristocrat Leisure Limited has announced that it has entered into a $1.3 billion agreement to acquire US Video Gaming Technology (VGT).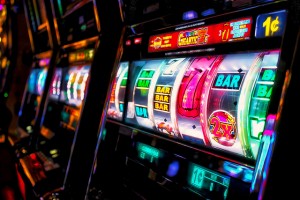 VGT creates and sells video gaming machines, primarily to tribal gaming centres in the United States. According to The Tennessean, the company currently leases about 20,000 terminals nationwide, mainly in tribal casinos in Oklahoma, Washington and California.
Founded in 1991, VGT has risen quickly through the ranks since entering the tribal gaming market in 2001 and topped the list of Inc. magazine fastest-growing companies in 2005.
Last year, company officials said VGT generated a $236 million in revenue and is expected to top that figure in 2014.
According to the blog post by VGT, the deal expected to close by mid-2015 will see VGT operate as a division of Aristocrat and offer the Australian provider of gaming solution a chance to triple its overall footprint and significantly grow its market share in the US.
"The strategic and financial benefits are compelling for Aristocrat shareholders. VGT provides a unique opportunity to accelerate our growth in the US, which has been an important strategic objective (for some time)," said Jamie Odell, CEO of Aristocrat.
"I am very proud of the success we've achieved in the past 23 years," said Jon Yarbrough, founder and CEO of VGT. "The hard work and support of VGT's associates, and of course the loyalty of our customers, have positioned VGT to be a leader."