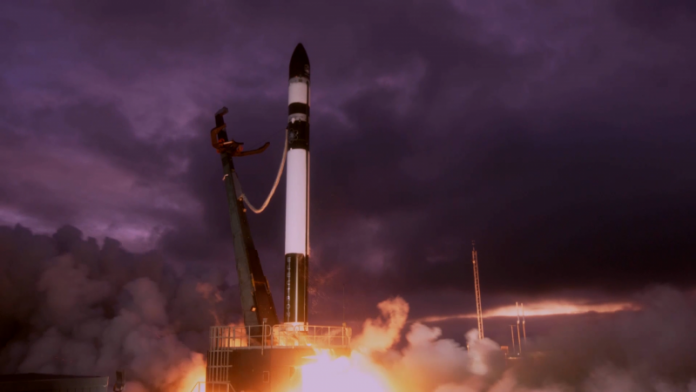 An Australian-made miniature satellite developed by the University of New South Wales (UNSW) Canberra in partnership with the Royal Australian Air Force (RAAF) has been launched into space to test radio communications technologies and help shape the future space capabilities of Australia.
The M2 Pathfinder – a collaboration between UNSW Canberra Space researchers and engineers and the RAAF – is a small, low-cost satellite the size of a loaf of bread designed to test home grown communications architecture and other satellite technologies.
UNSW Canberra launched the M2 Pathfinder satellite on Rocket Lab's "Don't Stop Me Now" 12th mission from New Zealand's Mahia Peninsula and is now successfully communicating with it via its satellite ground station hosted by Cingulan Space, near Yass in NSW.
UNSW Canberra Space's senior space systems engineer and M2 Pathfinder Mission Lead Andrin Tomaschett said M2 Pathfinder was designed, assembled and tested 'in just 10 months' by Australia's largest and most experienced space mission team.
"Our spacecraft development includes a rigorous approach to testing prior to launch," Tomaschett said.
"From severe space environmental simulations at The Australian National University National Space Test Facility, to exhaustive testing of all software and hardware combinations, we have put this satellite through its paces, and are looking forward to a successful mission."
Defence Minister Linda Reynolds said small satellites such as M2 Pathfinder allow high-tech capabilities to be tested in space at a lower cost than larger satellites.
"The collaboration between UNSW Canberra and Air Force allows small satellites to be used for evaluating technologies on more complex space systems, such as communications or earth observation satellites," Minister Reynolds said.
"Through this collaboration, it has enabled UNSW Canberra to develop a number of space courses and programs to benefit Defence personnel.
"The experience gained in the development and operation of these spacecraft also offers educational benefits for Defence personnel studying space programs at UNSW Canberra. This further enhances the future Defence space workforce."
Staff at UNSW Canberra will conduct a series of communications tests with the M2 Pathfinder satellite over the coming months.
UNSW Canberra Space Director Professor Russell Boyce said results of these tests will improve the design of future satellites, and will provide valuable experience to the engineering and flight operations teams.
"The know-how and expertise that has gone into the project cements the leadership position of UNSW Canberra Space in developing Australian intelligent space capabilities and boosting the national high tech skills pipeline," Professor Boyce concluded.
Image credit: https://www.unsw.adfa.edu.au/