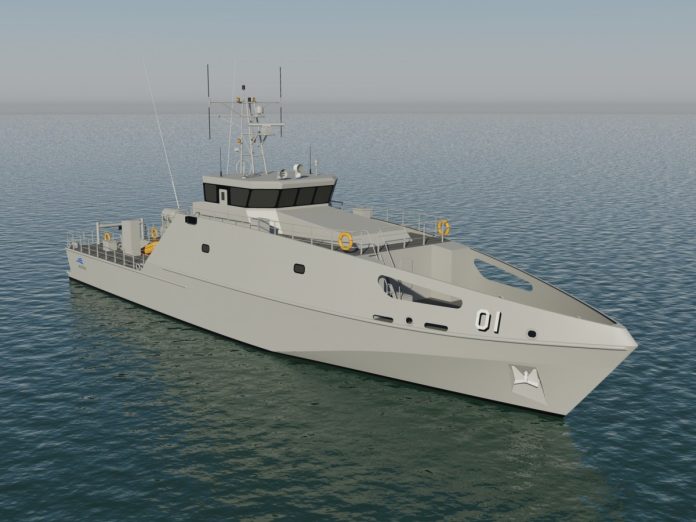 Austal has signed a contract with the Federal Government to build two additional Pacific Patrol Boats (PPB) for Timor Leste.
The original PPB contract, which was awarded to Austal in mid-2016, is worth $305 million for the construction of 19 vessels and associated in service support.
The new contract, valued at $29.7 million, increases the total program from 19 to 21 vessels, creating inter-governmental co-operation to aid regional security in the South Pacific.
Austal CEO, David Singleton, said the first PPB is on schedule for launch at the end of May with construction of the following two vessels already well underway.
"This program will support 200 direct jobs at Austal and a further 200 indirect jobs in the broader industry. This is in addition to several hundred jobs supported at Austal by a number of large commercial export contracts currently under construction and planned for construction at our Henderson shipyard," Mr Singleton continued.
"We are working on other export opportunities for the Guardian Class Patrol Boat thereby helping Australia sustain its sovereign naval shipbuilding industry which has already delivered over 40 patrol boats to international customers."
Image credit: www.austal.com