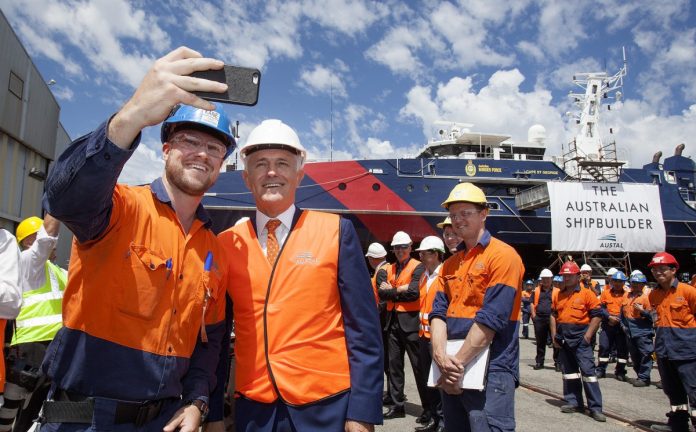 Australian shipbuilder Austal announced that it will triple the number of apprenticeships it currently offers with the recruitment of more than 100 new apprentices in the next seven months.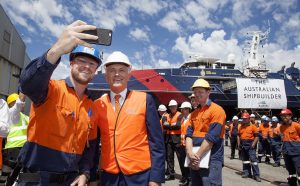 Austal CEO David Singleton said the creation of the new apprentice positions will ramp up the company's workforce as it prepares to build the new defence and commercial vessels for export and domestic customers.
"I encourage girls and boys who are about to leave school and enter the workforce to consider a career in naval shipbuilding," Mr Singleton said.
"Our staff, whether they design or build our high performance vessels, are the backbone of Austal's operations and it is important that we have highly skilled, young, energetic staff members coming through our ranks to ensure we retain that position in the future."
He said the first wave of apprenticeships, which will include fabrication, marine fitting and cabinet making, will become available in the coming months.
"The Pacific Patrol Boat Replacement program we are delivering for the Commonwealth of Australia, providing nineteen steel vessels to 12 Pacific Island nations will commence shortly," Mr Singleton noted.
"That will provide opportunities for the first wave of apprenticeships in the coming months."
Mr Singleton also stressed that new apprenticeships were made possible by the Federal Government's continuous naval shipbuilding strategy, as it created 'sustainable employment'.
"Until now we had to be responsive in our workforce planning to one-off contract wins and builds," he continued.
"Now, with the Pacific Patrol Boat Replacement contract commencing and as we bid for the Commonwealth's Offshore Patrol Vessel program, there will be greater certainty for our workforce planning and therefore greater certainty for our employees."