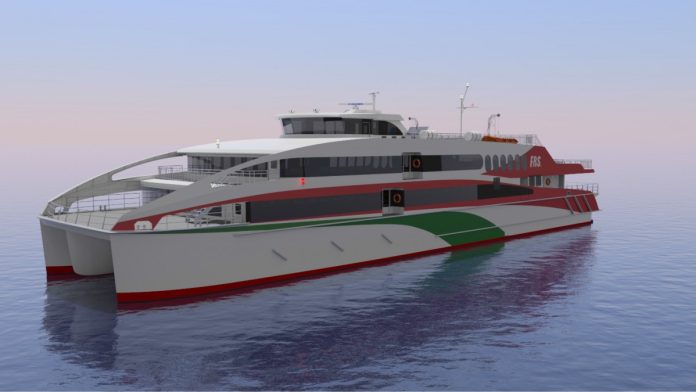 Austal has won a €15.7 million (circa A$22 million) contract for a high-speed passenger ferry from Förde Reederei Seetouristik (FRS Group) of Germany.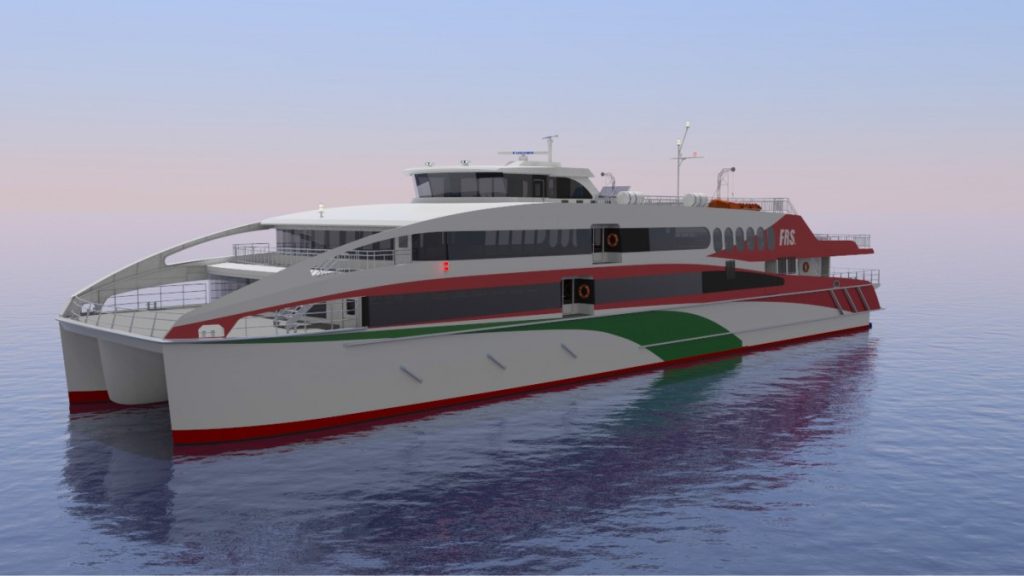 The 56 metre catamaran – which represents the company's sixth new commercial vessel order for 2016 – is a new design from Austal's Australian based design team that successfully designed more than 22 similar-sized vessels for commercial ferry operators around the world since 2002.
Austal CEO David Singleton said the new contract highlighted Austal's successful strategy to "pursue export opportunities" that are strengthening Australia's shipbuilding capability.
"Export contracts such as this are integral to the ongoing development of our Australian-based design, procurement and engineering teams and provide terrific opportunities for them to share their skills and expertise in shipbuilding with our Philippines shipyard," Mr Singleton added.
"This not only strengthens our local and overseas capabilities, but ultimately delivers great value to our customers."
The new design includes several key innovations including an optimised hull form that will substantially reduce both fuel consumption and wake wash when operating on the River Elbe between Helgoland and the Port of Hamburg.
The 35 knot, all-aluminium catamaran also improves passenger experience with the use of energy efficient LED lighting technologies internally and externally to create mood, ambient and decorative lighting.  In addition, large windows in the superstructure and two open deck areas will offer passengers expansive views from throughout the vessel.
The design also entails a silicon type anti-fouling (with no biocides that can harm waterways), a sewage treatment plant and an engine exhaust arrangement that will allow catalytic converters to remove nitrous oxides from the main engine exhaust.
According to Austal, construction of the new catamaran will be carried out at its Cebu shipyard in the Philippines, with delivery to FRS Group scheduled for March 2018.