Global defence prime contractor Austal has won two new contracts for three commercial passenger ferries with a combined value of approximately A$30 million.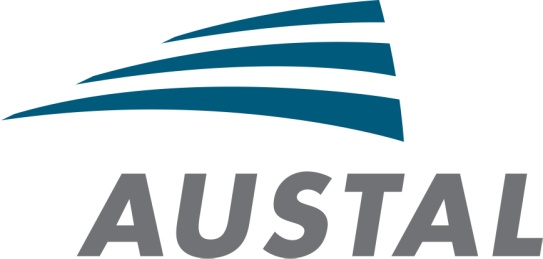 The first contract award, valued at approximately A$15 million, is from or Seaspovill Co. Ltd for the construction of a 50 metre high speed passenger catamaran.
Austal said it will construct the catamaran to an Incat Crowther design that has capacity to carry up to 450 passengers, at speeds of up to 40 knots.
According to the company, the new 50 metre high speed catamaran will be constructed by Austal Philippines in Balamban, Cebu with delivery anticipated in June 2017.
The second contract award, which includes includes the provision of spares and is valued at A$13 million, is from Supercat Fast Ferry Corporation (SFFC) of the Philippines, for two 30 metre passenger catamaran ferries.
Austal said that the two catamarans will be able to transport about 300 passengers each at up to 25 knots, and will join SFFC's popular "Supercat" fast ferry fleet operating between 10 ports throughout the Philippines Archipelago.
The two Incat-Crowther designed vessels will also be constructed by Austal Philippines, with delivery scheduled for June 2017.
Austal CEO David Singleton said the two contracts were significant in many ways, with the two SFFC vessels representing Austal Philippines' first new build program for the Philippines domestic market and the Seaspovill contract Austal's first new build for South Korea.
"Once again Australian ship design and reputation for performance and quality wins out in the highly competitive international ship building market," Mr Singleton added.
"Austal has a world class reputation for high speed ferries and naval vessels which continues to be recognised and brings quality work to the business. We are seeing a resurgence in the passenger ferry market worldwide which Austal is well placed to win."