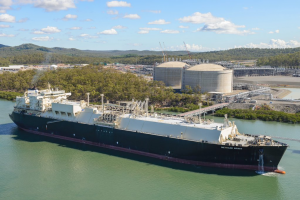 Origin Energy's jointly owned Australia Pacific LNG (APLNG) project on Australia's east coast has hit a significant export milestone with the shipment of six cargoes of liquefied natural gas on Thursday.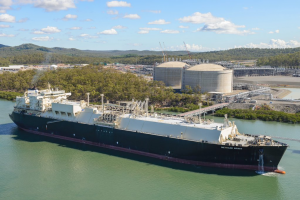 Australia Pacific LNG Chairman Grant King said the shipment marked the arrival of the business as a key player in the global energy market and the largest producer of natural gas in eastern Australia.
"One of Australia Pacific LNG's defining characteristics has been the tremendous level of support the project has enjoyed not only from its customers but also from landholders, local communities and businesses, regional, national and international suppliers, and local, state and national governments," Mr King said.
"Of course, Australia Pacific LNG would not have been possible without the skill and dedication of the project's workforce, which included more than 15,000 people from regional Queensland and around the world during peak construction.
Australia Pacific LNG's transition from project to operations was witnessed first-hand by industry and community representatives, as well as by Queensland's Premier Annastacia Palaszczuk, with a tour of the LNG facility on Curtis Island.
MS Palaszczuk welcomed the Australia Pacific LNG project's export success, saying the the$60 billion CSG-LNG industry was generating royalties that would ultimately benefit all Queenslanders.
"When all six LNG trains are up and running, they are expected to produce 25 million tonnes a year of LNG for export. Queensland will be the world's fourth largest LNG exporter by 2018," the Premier said.
Australia Pacific LNG was established in October 2008 as a joint venture between Origin (37.5%) ConocoPhillips (37.5%) and Sinopec (25%).