Australia has won the right to host the World Engineers' Convention in 2019 after Engineers Australia trumped the bid from a rival organization from the United Arab Emirates over the weekend.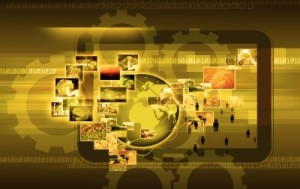 Australia's bid was able to secure Melbourne as the site of the four-yearly convention which is expected to attract between 4000 and 5000 delegates, providing a huge opportunity to promote Australian engineering and create new business relationships for Australian firms.
In a report from Business Review Weekly, Engineers Australia President Marlene Kanga said they will be going beyond traditional engineering at the World Engineers' Convention.
"We'll be doing site visits, not for traditional engineering – civil and infrastructure – but the new engineering which abounds around Melbourne and in places like Geelong," Kanga said.
"These are things like advanced manufacturing, additive manufacturing and nano-technology. We'll have site visits to these facilities to show you where engineering is going, which many in the world may not know about."
Engineers Australia, which has a membership of about 100,000 members, launched an 18-month long campaign which resulted in a triumph at the World Engineers Summit in Singapore on Saturday against the Dubai-based UAE Society of Engineers.
In the BRW report Kanga says the UAE Society of Engineers, which only has 30,000 members, threw in a lot of money at the bid and offered to pay for delegates to attend. However their inducements to vote were all in vain.
"I emphasised things that money can't buy. We represent the engineering profession. We set the standards of education for engineers and professional development," Kanga said.
"Engineering professionals are increasingly working internationally. We see much of our future being tied up internationally."
The World Engineers' Convention is the peak general assembly of 90 national engineering associations. The 2015 convention will be held in Kyoto, Japan.