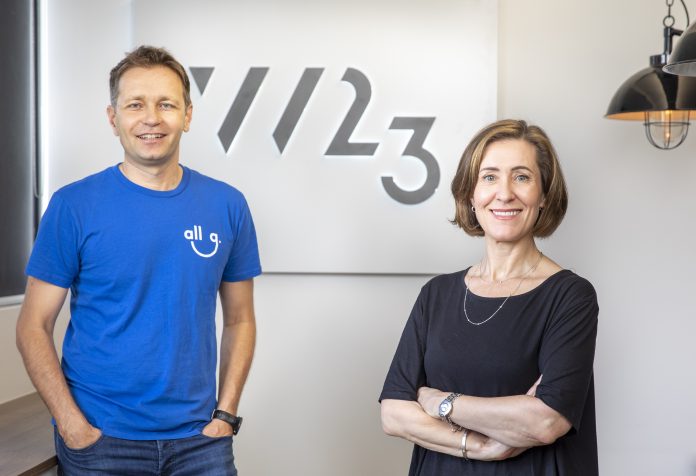 Media Release by All G Foods
Australian owned and made alternative protein start up, All G foods, has secured a further multi-million injection of capital through Woolworths Group's venture capital and growth fund, W23.
The investment builds on the $16m seed capital secured in September, with the Government-backed Clean Energy Finance Corporation (CEFC), Ellerston Capital, Singapore based PE firm Triple Star Capital, founders of Our Innovation fund David Shein and Geoff Levi, Monash Capital, and Peter Andrews, CEO of Andrews Meats.
All G Foods believes it will be the first Australian company using a foundational technology called precision fermentation to develop dairy proteins that can be included in a range of dairy products. It is also using this technology to enhance its plant-based protein ranges under their brand Love BUDS. The technology is expected to bring a new wave of investment and opportunity to the Australian food manufacturing industry both domestically and abroad.
"At W23, we invest in innovative startups led by visionary founders, and we're interested in backing the next wave of food innovators in Australia," said W23 Managing Director, Ingrid Maes. "All G Foods is at the forefront of new alternative protein production techniques and is setting out to build a global business that can help feed a growing population. We're excited about the potential of All G Foods' emerging technology and ambitious growth plans. We look forward to partnering with All G Foods and helping them with their journey."
"The W23 investment into All G Foods provides an incredible opportunity to partner with Australia's most prominent leader in the retail landscape," said All G Foods Founder and CEO, Jan Pacas. "Our ambition is to make great tasting and nutritious products that meet the growing consumer demand. As we rapidly scale, it's important for us to partner with a VC that has unparalleled access to distribution, assets and capabilities. W23 has established itself as a leading strategic VC in Australia, and we're delighted to call them a partner."
The investment by W23 only further accelerates the plan to reset the standard of Australian alternative protein companies in both product and customer engagement. All G Foods launched BUDS Burger patties across 300 hundred plus retail outlets in September 2021. They have also expanded quickly across the food service landscape with BUDS plant-based Burgers now on the menus of hundreds of retail food stores as Aussie made quality is as good if not better than the options being shipped in from the USA.
In addition to the BUDS Burger patties, an extensive range of additional alternative protein products is already under development for the Love BUDS™ brand, including plant-based mince, sausages, as well as nuggets and bacon alternatives which will roll out to retail stores over the next few months.
"On top of our growing investor line up, we have partnerships with leading global organisations and have put together a science and technology team representing the best in their fields globally," added Mr Pacas. "At All G we are passionate about Australian made and have joined the global innovation linkage project under Sydney University's lead to identify the future plant-based proteins of Australia, so local farmers can be a part of this growing opportunity."