Sydney-local Nic Adams has been named as one of the ten finalists in Phase One of GE's Open Innovation Jet Engine Bracket Design Contest.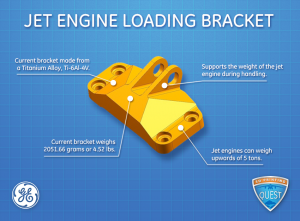 According to the media release from GE, the global competition, which was launched in June, opened to individuals, companies and institutions which were given the challenge to use 3D printing to optimise existing aircraft engine brackets.
Designers are often faced with the tradeoff between performance requirements for strength and stiffness on one hand, and size and weight on the other, says GE on their website. While software tools help in producing optimal design, current manufacturing methods restrict designers from taking advantage of these optimized parts beyond a level of complexity.
The Quest competition combines additive manufacturing with innovation and unique design solutions that will remove the constraints of traditional manufacturing processes. The goal is to produce a redesigned bracket with reduced weight but with improved strength and performance capabilities.
"We have entered into a new era of manufacturing that is leveraging the proven power of open innovation," said Senior Vice President and Chief Technology Officer of GE Global Research Center Mark Little.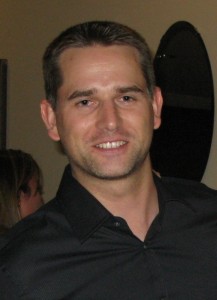 "Additive manufacturing is allowing GE, together with the Maker community, to push the boundaries of traditional engineering. These finalists have demonstrated what can be achieved by embracing this more open, collaborative model."
Mr. Adams, who is familiar with additive manufacturing techniques after handling an automation system at a Sydney hospital, said he worked with his brother to keep his design organic in order to minimise sharp corners. He also employed a hollow structure to distribute material and stress in the best way possible.
"After getting the final shape right with my bulletproof model, I worked to further reduce weight by removing material with circular cut outs at strategic locations," said Mr. Adams.
Mr. Adams predicts that his winning design has the capacity to reduce the weight of jet loading brackets by 80.4 percent. He will receive $1,000 for being one of the finalists in Phase One, and will move on to the second phase wherein his jet engine bracket design will be manufactured and subjected to load testing by GE.