Australian Paper's Chief Executive Officer Jim Henneberry has resigned from his position after eight years in the company.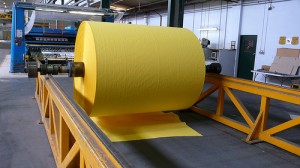 "Jim made the difficult decision to leave Australian Paper in order to pursue new opportunities outside of the business. His resignation is effective from 14 February 2014," according to a statement from Australian Paper.
"Australian Paper thanks Jim for his dedication and commitment to the company since joining in 2006. We wish him success in the next endeavour."
Until further notice, Mr Hirofumi Fujimori, the Representative Director of Australian Paper's holding company Nippon Paper Industries, is the Acting CEO.
In December the company released a sustainability report revealing that it has faced reduced sales in the domestic market due to a weak economy, a strong Australian dollar and strong foreign competition, all of which contributed to a drop in revenues and profits.
Australian Paper has invested in a $90 million white paper recycling plant at its Maryvale Mill in Victoria. The facility is the only one of its kind in Australia and will convert 80,000 tonnes of domestic waste paper into 50,000 tonnes of premium recycled fiber each year for high quality communication papers.
Australian Paper directly employs around 1,300 workers and  has an annual production of 612,000 tonnes of paper products, including more than 457,000 tonnes of pulp. The company sells almost 700,000 tonnes of paper product to local and overseas markets. The company exports to more than 75 countries in Asia, Europe, the Middle East, the Indian Subcontinent, Latin America and Africa.