The Australian jobs report has showed that employment posted a solid rise in June, beating median market expectation from surveys of economists.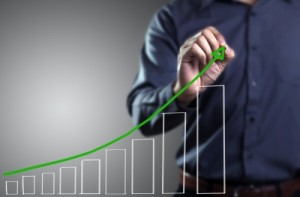 According to the article on CNBS, the economy added 15,900 jobs last month, well above the market estimates of 12,000, data from the Australian Bureau of Statistics showed on Thursday.
The unemployment rate ticked up to 6%, matching the January reading, which had been the highest in a decade.
As reported by the Business Insider, full-time jobs fell 3800, but part-time jobs rose 19,700. The participation rate was 64.7%.
"It's a mixed bag. We're still generating positive jobs numbers and that's good, but equally we've hit the sticker-shock number of 6%," said Michael Blythe, Chief Economist at Commonwealth Bank.
"The bottom line is the economy is strong enough to be generating positive jobs growth, but it does underline the RBA's point of view that it's going to be a pretty slow grind before the unemployment rate is back on a downtrend again."
The country needs monthly job gains of at least 15,000 to stop the unemployment rate rising over time and match its relatively rapid population growth of 1.7% a year.
Recently released data on employment by industry showed that the country is shifting away from its dependency on the mining sector, with jobs in construction up by 43,600 in the year to May, while those in the rental, hiring and real estate sectors increased by 36,000.
"Mining is no longer driving job gains across the economy, but rather the construction or purchase of houses and apartments," said Craig James, Chief Economist at CommSec.
"The fact that the housing market is labour intensive augurs well for job creation, spending and overall economic momentum."