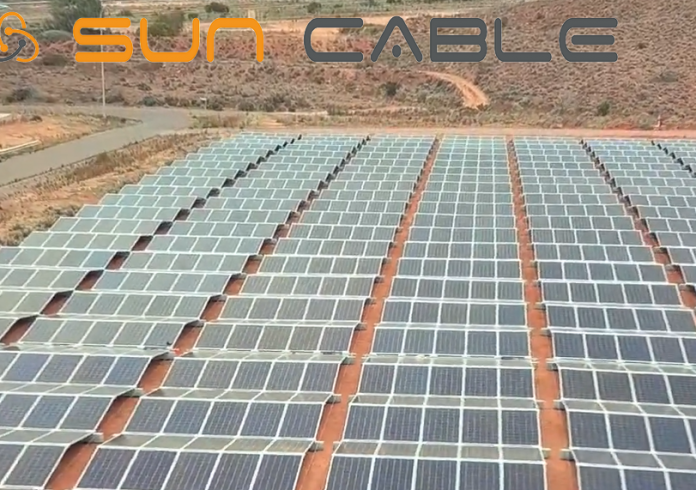 The Federal Government has awarded major project status to Sun Cable's proposed Australian-ASEAN Power Link (AAPL) which is expected to generate thousands of Australian jobs and inject billions into the economy.
The $22 billion project – which would be one of the world's largest dispatchable renewable electricity systems – aims to power the Northern Territory and Southeast Asia, supported by the world's largest battery & solar farm in the Barkly region near Tennant Creek.
Sun Cable CEO David Griffin said the company was delighted that the AAPL has been granted Major Project Status.
"It is a significant milestone for the AAPL, which will see Australia become a world leader in renewable electricity trade, generating approximately $2 billion worth of exports for Australia annually," Mr Griffin said.
"This project is helping to grow a new industry, utilising intercontinental HVDC submarine transmission systems, to supply renewable electricity to major load centres in the Indo-Pacific and support the region's low-emissions goals."
Industry Minister Karen Andrews said this huge development would create 1,500 construction and 350 ongoing Australian jobs, and would also see the production of a new solar farm manufacturing facility.
"This project draws on Australia's world-class solar technology and our high-tech manufacturing capability to export renewable energy on an unprecedented scale," Minister Andrews said.
"Not only will this power link make Australia a world-leader, it will also create significant economic and employment opportunities here at home with about $8 billion of the $22 billion investment to be injected directly into Australia.
"It's a strong statement to all Australians that despite the immediate challenges of the COVID-19 pandemic we will come out the other side stronger and industry is still investing in opportunities that will drive our economic recovery and create much needed jobs."
Image credit: https://www.suncable.sg/