Minister for Trade and Investment Andrew Robb MP will actively promote Australia's G20 agenda at the World Economic Forum (WEF) in Switzerland, as trade and investment have been identified by Prime Minister Tony Abbott as the key themes that the country will focus on.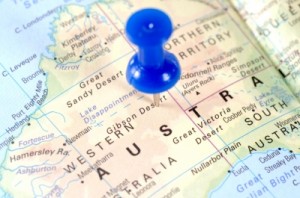 Prior to leaving for Davos this week, Mr Abbott presented Australia's priorities for the G20 presidency.
"We want to see specific actions that promote freer trade, that try to ensure we have less leaky national taxation systems, that explore innovative ways of financing investment in infrastructure, that try to ensure that our banking systems right around the world are proof against any future economic shocks," he said, quoted in a report on ABC news.
According to a media release, Mr Robb said he would use his participation at the WEF to promote Australia's G20 trade and investment agenda at every opportunity with counterparts and business leaders.
"In many parts of the world I have strongly detected disillusionment with the interventionist policies post the global financial crisis and a renewed appetite to pursue trade and investment as a sustainable driver of growth and jobs," Mr Robb said.
"My attendance at the WEF will also provide a valuable opportunity to meet with senior business leaders from the international investment and trade community, and to promote Australia's many strengths as an attractive investment destination."
"As well, I will certainly be urging G20 members to identify specific actions they can take at home to help ease the cost of doing business, including with regard to trading across borders."
The 2014 G20 Leaders Summit will be held on November 15 and 16 in Brisbane, Queensland. As many as 4,000 delegates and 3,000 media representatives expected to attend, making it the most significant meeting of world leaders that Australia has ever hosted.