The recent string of job losses in Ballarat has had a palpable impact on the Victorian city known for its small businesses and manufacturing activities.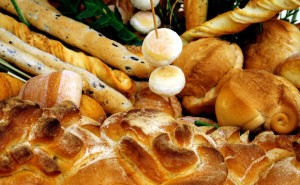 The challenging economic conditions have forced the hand of several companies which announced redundancies across their workforce and reduced factory hours.
Last week Goodman Fielder announced that it will be closing down its Ballarat bakery in November, cutting 34 jobs in the process. Martin Cole, the company's director of corporate affairs said they needed to streamline manufacturing costs.
"Manufacturing clearly isn't easy in Australia. All businesses are subject to rising cost pressures and we're no different," said Mr. Cole, quoted in a report in ABC News.
In a related report on The Courier, Goodman Fielder Australia Managing Director Andrew Hipperson said they would transfer the bakery production to other sites in Forestville and Clayton but retain distribution in Ballarat to continue servicing their customers.
"This is a difficult but necessary decision as part of our ongoing strategy to create a more efficient manufacturing footprint in our baking business," Mr. Hipperson said.
"Optimising our manufacturing network is part of our overall strategy to extract scale benefits from consolidating our supply chain to create a more sustainable bakery business."
Mr. Hipperson said the company will continue to invest in other facilities to ensure their reliable supply.
Rail manufacturer UGL has also confirmed 11 redundancies last week, citing the general economic downturn and poorer demand for its products as factors for the cuts.
"The current decision is not one we have taken lightly and we are committed to assisting those affected by this decision," said UGL spokesman Russell Waugh in the ABC report.
Electronics manufacturer AME Systems in Ararat is also blaming the high cost of manufacturing for their decision to reduce factory operating hours to four days a week.
20 jobs will be affected by the reduction in work hours, but management says they might return to normal schedule once the market picks up.
"It completely revolves around the market conditions, so if we saw an upward trend in sales, that would allow us to negotiate to try to go back to a five day week," said AME Systems General Manager Dean Pinneger.
Brett Edgington, President of the Ballarat Trades and Labour Council expressed his disappointment over the numerous job cuts.
"Speaking to workers who have heard this news is devastating. For their families, but also for the community, they lose that source of income too," Mr. Edgington said.
"There's certainly been a bit of a rush on positions that have been lost."
Amidst the bad news coming from the city's manufacturing there has been excitement in the tourism and retail sectors. Rivers Australia is proposing warehouses, tourist accommodation, and a conference centre to be developed at Woodmans Hill. The project could generate up to 200 jobs and provide a $50 million boost to the local economy.
The council is expected to make a decision regarding the development next month.