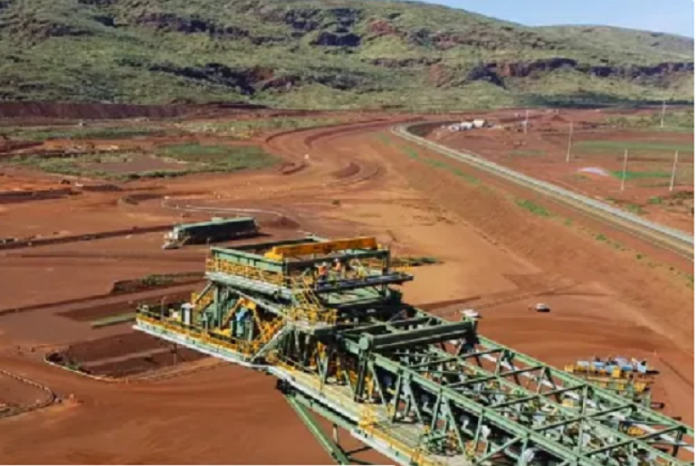 BHP has approved moving South Flank, Australia's largest new iron ore mine in the past years, to autonomous haulage.
The US$3.6 billion mine, located 156 kilometres north-west of Newman and nine kilometres south of BHP's Mining Area C facility in the Pilbara region of Western Australia, started producing ore less than a year ago.
The project started in July 2018, creating around 9,000 direct and indirect jobs during construction, and 600 operational roles.
Now, South Flank's complete fleet of 41 Komatsu 930e haul trucks, as well as roughly 180 other pieces of mining equipment such as excavators, dozers, front-end loaders, water trucks, and site vehicles, will be converted to autonomous operation by September 2023.
According to the official announcement, autonomous haulage will be phased in across five Autonomous Operation Zones (AOZs), beginning in June 2022 and is expected to result in boosts in safety and production at the site.
In addition, autonomous haulage will also open up new opportunities for the mining and maintenance teams.
Up to 60 specialist roles, such as autonomous haulage system controllers, field officers and service technicians, will be created to ensure the pits are able to run autonomously, and the machines are kept operational.
"South Flank is already a great place to work – this is going to make it even better," said Mining Supervisor Rangimaria Winiata.
"I'm really excited – I love my job, but I love the concept of autonomous even more. Most people just don't realise what a game-changer it is. It seems quite daunting (at first) but it doesn't take long to get your head around it. Bottom line is it will help us to produce more tonnes, more safely."
According to BHP, no job losses are anticipated.
Image credit: https://www.bhp.com/news/articles/2022/01/south-flank-autonomous-haulage-rolls-out