Australian surf wear manufacturer Billabong has reached a A$395 million refinancing deal with Altamont Capital Partners, which would allow the embattled company to repay its existing debts.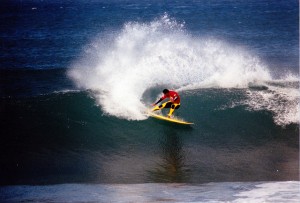 According to Reuters, Billabong will also be getting former Oakley boss Scott Olivet as its new Chief Executive and will sell its DaKine clothing and accessories brand as part of the deal with the private-equity firm.
Olivet, who has also worked for Nike, will be replacing Laura Inman who spent only 14 months with the company. Altamont will be also be appointing two board members.
On Tuesday Billabong said it will issue share options for 15 percent of the company to Altamont, which will also be paying $70 million for DaKine. Subject to shareholder approval, it is expected that Altamont and its consortium partners could end up taking over as much as 40.5% of Billabong.
"We had highlighted the company's debt issues previously and it was imperative to deliver a refinancing that retained an opportunity for shareholders to participate in the future of the company," Billabong Chairman Ian Pollard said in a statement.
"The Altamont consortium presented the best available, certain and executable opportunity in these challenging circumstances."
Investors reacted positively to the refinancing deal and the announcement of Inman stepping down, with Billabong's shares soaring up by 39% to 34c, according to Business Insider Australia. It was only last month that the company's shares sank to an all-time low of 12 cents from a high of $13 six years ago.
Meanwhile Inman says she is sad about leaving the iconic Australian company, but has no regrets about securing the deal which had cost her the CEO post.
"For six months, I've known that if we were able to get this deal across the line, I would be moving on," Ms Inman said, quoted in an article on Sydney Morning Herald.
Inman says it had always been clear that Altamont would put Olivet as Chief, due to the strong relationship they've shared.
'I'm sad in the sense that I've fallen in love with Billabong, but it's the right thing for the company, and that was my most important thing. My most important job was to make sure that this company had a future as a going concern and we've achieved that."