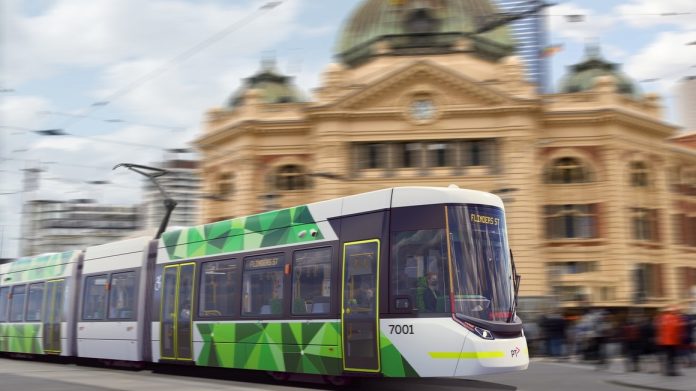 Bombardier Transportation Australia has been awarded a contract to build 100 new and accessible trams as part of the Victorian Government's $1.85 billion Next Generation Trams Project.
Up to 1,900 local manufacturing and supply chain jobs are expected to be created as part of the project which also includes the development of a new purpose-built depot and maintenance facility.
Premier Daniel Andrews said the new trams will gradually replace some of Melbourne's longest-serving high-floor trams, ensuring that all Victorians have access to public transportation.
"We're proud to build trams and trains in Victoria, by Victorians – supporting thousands of jobs and improving our public transport network."
"Whether it's delivering the road and rail upgrades that will slash travel times, or building new trams, trains and buses to get people where they need to go – we're getting it done."
The Next Generation Tram Project is required to have a local content quota of 65%, the highest for any train or tram project since rolling stock local content mandates were imposed.
Victorian Head of Ai Group, Tim Piper, said the local content quota of 65% will be "important to local manufacturers".
"The local content figure is a significant one and should provide certainty to local manufacturers enabling capital investment, skilling of workers and competitive global pricing. We look forward to this decision helping to create a strong heavy engineering sector in the State," Mr Piper said.
According to the State Government's statement, the proposed plans for the trams will be refined in consultation with key stakeholders including representatives from accessibility groups, passengers and tram drivers.
Image credit: https://www.alstom.com/press-releases-news/2022/4/alstom-wins-largest-light-rail-contract-australia-deliver-next