Australian food manufacturer Bon Appétit has struck a deal with iconic ice cream brand Dairy Bell to continue making and selling its popular products, thus saving the brand from extinction.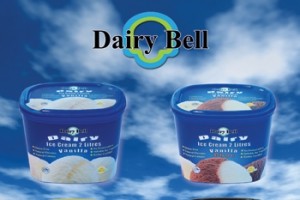 The company said it will continue to make Dairy Bell ice cream to the same recipes and same formulations in Victoria.
The Dairy Bell shops will remain open, most of the staff will be retained and all the products will be manufactured in Reservoir.
Dairy Bell has been around for 45 years. The company – founded by Andre Razums and John Stanford in 1970 – announced plans to close last month, due to "supermarket ice cream wars" and high labour and ingredients costs.
"After 44 years of manufacturing Ice Cream in Australia we have decided to close our two factories on February 27th 2015, this will be our last production day. Supermarket Ice Cream wars have cost the retailer profit and the manufacturer loss of margin and have reduced our capacity to recover costs for some 4 years now with our capital being eroded year by year. We tried our own shops with a terrific customer response however, the weekend trade (our best time) made losses due to the high weekend cost of labour in the stores," read the company's announcement.
"Indications for the future are of continuing ingredient and labour rises making plant and machinery replacement and profit budgeting impossible. We do not wish to compromise our assets and therefore have decided that the timing is right and the opportunity is there for us to now develop our inner city real estate sites in Melbourne and Sydney. We are solvent and all of our creditors will be paid in full it is our decision to close. Thank you for your support over the years but as the song goes you must know when to hold it and know when to fold it."
The Dairy Bell products will now be sold to IGA and independent supermarkets, organic stores, cafes and restaurants, reports The Sydney Morning Herald.
"I think there were some other players after us [interested in buying] and once we shook on the deal, the two gentlemen that owned the business were happy and honoured the deal and we've gone forward," said Bon Appetit managing director Lou Da Lozzo.
"Their business was much geared in supplying the major supermarkets under home brands, and we're basically looking at rebuilding the Dairy Bell brand. It's an iconic Victorian producer. Our strength is in gelato products, which we also retail through the IGA, cafes and restaurants, and the Dairy Bell will give us an ice cream arm."
The deal was sealed last week. The financial details of the agreement were not disclosed.