Armcor Air Solutions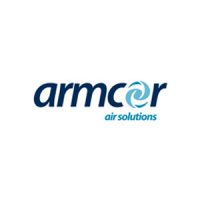 Business Name:
Armcor Air Solutions
Brief Description:
Armcor Air Solutions is a leading HVAC manufacturer operating in Australia since 1978. Our extensive range of products and services like our complete HVAC package unit looks after every HVAC requirement of our clients. We design, engineer and manufacture the heating and cooling units by understanding our client's industry, needs and purpose.

We believe in creating a sustainable future, hence whether it is about getting indirect evaporative cooling or heat recovery ventilation in Australia, our aim is to provide our clients with the solutions that do not harm the environment.

Our Products

• External Units Energy Recovery Ventilator (ERV)
• Ceiling Mount ERV
• Indirect Evaporative Cooling Unit
• Rotary Wheel ERV
• Air Handling Unit
• Heat Recovery Ventilation Unit
• Fresh Air Heat Recovery Ventilation System
• Rooftop Package Unit
• Air Exchange Unit
• Dehumidification Units
• Dehumidifier for Indoor Swimming Pool

Our Services

With these products, we assist our clients with the following service of:

• Air to air heat exchanger
• Heat recovery exchanger
• Energy recovery ventilation

Why Choose Us?

The factors that have helped us provide exceptional HVAC manufacturing solution like heat recovery ventilator include:

• Flexibility
• Honesty
• Integrity
• Innovation
• Collaboration
• Sustainable Future

Know more about our products and ordering process by contacting us directly. Our team will be there to provide immediate assistance.
Business Description:
Timing : Mon to Fri 6:30 AM to 4:30 PM
E-Mail : sales@armcor.com.au