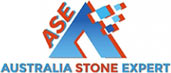 Brief Description
Owner at Australian Stone Experts Ltd. (ASESTONE) has expertise in selecting, procuring and supplying the finest quality of marble, natural stone and engineered stone kitchen benchtops in Melbourne. We are a design driven company that provides a carefully curated collection of natural stone, engineered stone, marble, quartz stone in Melbourne for all your residential and commercial requirements. Contact us on +61 420 532 228 to get a quote and style your home with our natural stone and marble kitchen benchtops collection. Browse our website https://asestone.com.au/ to know more.
Business Description
Australian Stone Experts Ltd. (ASESTONE) is the leader in the supply of the finest quality natural and engineered stone benchtops for residential and commercial use. We are your wholesale engineered stone distributor that offers a myriad of different natural stone benchtops selections in Melbourne including tiles, marble and Quartz stone products.
We have only the highest quality of material on show, along with the latest technology to produce the stunning stonework. Our stone products are divided further into three categories:
Unique engineered marble stones
Natural stones(marble and Australian sandstone)
QUARTZ stone
Your kitchen deserves the best!
Searching for your ideal kitchen countertop? When deciding on what material to use for your kitchen benchtop, you cannot go wrong with picking quartz, marble or any of our engineered stone products. With an extensive in-stock variety of Quartz stone, marble benchtops and engineered stone kitchen benchtops in Melbourne, we offer a truly unique experience of selecting the right product for your needs.