Dynamic Business Outsourcing Solutions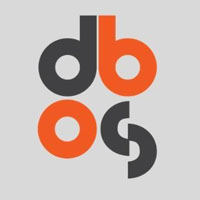 Business Name:
Dynamic Business Outsourcing Solutions
Brief Description:
Our Business is Growing Your Business!

Business Description:
DBOS is a fast-growing Australian-owned premium offshore staffing (BPO) service provider that ensures strategic outsourcing in a cost-efficient way. Guided by our core values: Excellence, Ingenuity, Integrity, and Heart, DBOS is committed to delivering outsourcing solutions to meet your business' needs: your KPIs and required ROIs at a reasonable cost.
DBOS offers a free no-obligation consultation, customised and collaborative transition planning, shared expertise and complete fee transparency to our clients.
DBOS makes offshore staffing an affordable option for businesses of any scale by providing reduced labour costs while ensuring high-quality output and increase the overall productivity of the staff.
Since partnering with DBOS, our clients have enjoyed tremendous growth and continue to save up to 70% of their labour cost.