exPYTHON | Web Design Melbourne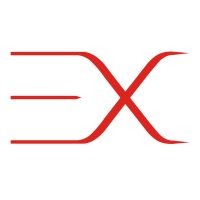 Business Name:
exPYTHON | Web Design Melbourne
Brief Description:
exPYTHON is team of Professional Web Designers, SEO Experts & Graphic Designers in Melbourne, Australia. We are driven by dedication, skills & innovation to provide our clients a quality experience. For us, our customers are the first priority and the steps we follow to serve them are the milestones of our success, ethical understandings & valuable experience.
Business Description:
…Know more about exPYTHON
exPYTHON specialized in providing extensive result for a local business branding. Website Designing to Development, Graphic Designing and SEO Experts are keen to help any local business in Melbourne to achieve its Goal. Our Marketing team helps to reach and engage the potential audiences through amazing Digital Marketing tactics.
exPYTHON is Melbourne based Website Designing/Development, Graphic Design and SEO/Marketing services providers. We provide creative work to our clients and their businesses. Our services are driven by professionalism, dedication and our extensive industry experience help us to progress on right path.
exPYTHON is 100% Australia owned Business and is big enough to create amazing outcomes match your business need, yet small enough to offer personal service.
Checkout around our website to learn more about us, our achievements and our services.
If you are in Melbourne, we provide FREE consultation. We can plan the things for your business and its need. You may contact us via any mode of communication, we will try to reach you ASAP.
What customers expect to see and what are their demands, this is what your website should put more focus on. Your Website must be designed/developed essentially to portray the image of your customer need. This is what we call a successful website. Our website development attempts are towards converting your visitors into customers. Is there appropriate mode of communication available on website? What customer generally prefer, does they call or fill up the form for enquiry?
Our focus is not only winning applause, we want to create your business a successful business. We generate customers leads for our customers and we do it very professionally. And, this is our primary concern as well. We develop such a platform which attracts people to be a part of your business. We think both commercial minded as well as creative.
Whenever we start working on a project, we do a market research, we find the list of your competitors and their qualities. This strategy helps us to create such a platform which is unbeatable. During the starting of SEO or Marketing project, certain factors are necessary to follow; keyword research, types of competitors, their level of challenge and so on.