ISR Industrial Shelving and Racking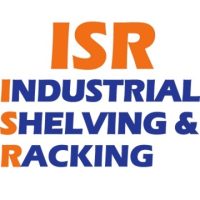 Business Name:
ISR Industrial Shelving and Racking
Brief Description:
SYDNEY'S NUMBER ONE CHOICE FOR INDUSTRIAL WAREHOUSE RACKING SOLUTIONS
Welcome to ISR Industrial Racking and Shelving, where you'll find innovative storage systems that will transform your space for the better — all at the best prices. Specialising in Pallet Racking, Mezzanine Floors, Cantilever Racking and much more.

Storage space is becoming an increasingly rare and valuable commodity, and in order to keep costs down businesses of all sizes need to think smarter when it comes to their storage systems.
Business Description:
TURNKEY STORAGE SOLUTIONS
Our team of knowledgeable, experienced professionals are available to assist you in designing a system for your material handling and storage equipment needs. We provide fast shipping and quality installation. Please don't hesitate to get in touch with us if you require more information.
MEZZANINE FLOORS – MAXIMISE YOUR SPACE
ISR offer more than just racking. We offer mezzanine solutions for clients across Sydney, providing an efficient and affordable way of maximising your space.
Add an additional floor to your space without having to relocate and save you lots of money. A mezzanine floor effectively doubles your space, and also provides to oversea your operations happening on ground. They are appropriate for both industrial and office facilities.
At Industrial Shelving and Racking, our pallet racking systems are the best in Sydney. Selective pallet racking is the simplest of all pallet storage systems, and yet one of the most effective. It provides you with direct access to all pallets and is the most economical in terms of equipment and capital cost. It is also quick and easy to install and simple to adjust, giving you the flexibility of being able to easily adjust the pallet rack shelving to suit your business needs and available storage space as they change.