Kodo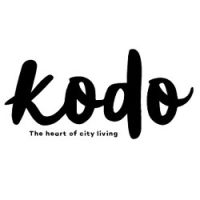 Brief Description:
Kodo, a new apartment building in the heart of Adelaide CBD on Angas Street fuses functional urban living with a vibrant city environment. We offer one, two or three bedroom apartments in the heart of Adelaide and the commercial business district, lofts and penthouses. Our apartments are designed using natural materials, elegant fine profiles and neutral colours, and allow you to customise and create your own personal space. Spacious living areas with generous balconies and decks give the feeling of a traditional home within a city environment. To explore more, visit http://www.kodoliving.com.au/ or call 1300 442 054.
Business Description:
Business Email: [email protected]
Services: Kodo Apartments, Kodo Investments
Business Hours: Saturday, Sunday, Monday : 12pm – 4pm, Tuesday, Wednesday, Thursday, Friday: 12pm – 5pm Or by appointment.