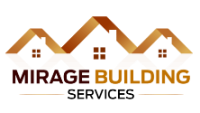 Brief Description
Mirage Building Services is a leading carpentry services provider in Perth.
Business Description
Over the years, Mirage Building Services have proved their worth in providing the best Carpentry Service in Perth. Here at Mirage, We aim to provide the best to our customers at affordable prices and look forward to their ultimate satisfaction and feedback. Whether it be Cabinet Making, Home or Kitchen Renovation, Custom Carpentry, or Roof Carpentry, we never fail to deliver our best. Our team of skilled and dedicated labourers intends to give the exact product as required with smooth finishing.