String Musicians Australia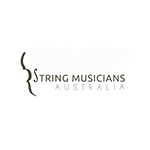 Business Name:
String Musicians Australia
Brief Description:
String musicians are professionally qualified to present the best music at your events. And, you'll be able to get the music as per your choice.
Business Description:
String musician maintains the professional level of favour with their customer; we are full-time classical musicians. We execute with Australia's leading symphony orchestras. We conduct on the special requests too, and our recorded songs are not included in a special request, so you have to choose a different song for your appeal song list. We don't charge extra on special demand, but please inform us in 30 days prior so that we can be composed for that particular song. You can contact us via email and phone. Fill all the details of your event-related on the website.