advertising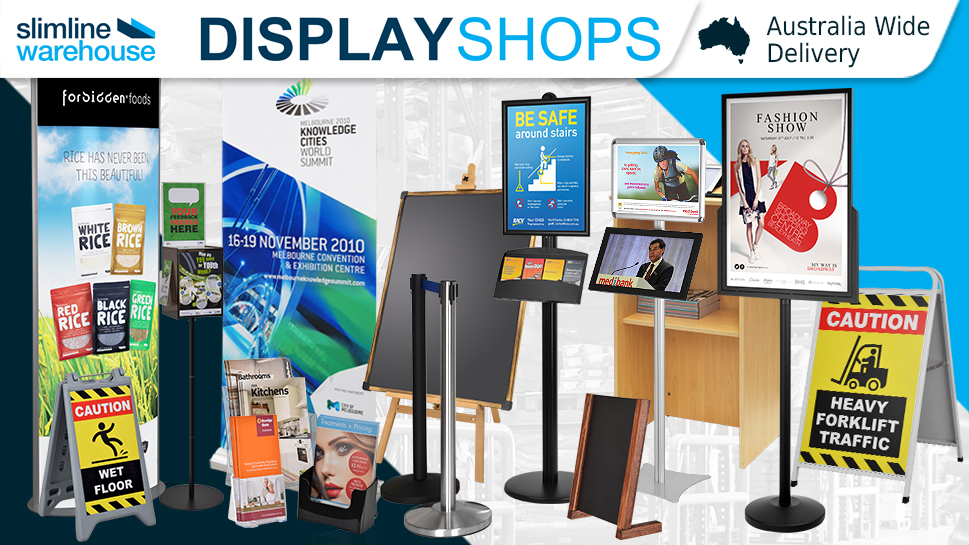 Brief Description:
Australia's leader in supplying print and brand displays at wholesale prices.
With more than 20 years of research invested in understanding the market's need for larger impact and lower priced displays, Slimline Warehouse is proud to manufacture top quality display products and supply them to fellow Australian business' at wholesale prices!



Brief Description:
If you need banner stands for a business advertisement, you can avail them from Display Systems. We are leading manufacturer of banner stands in Australia. We cater to your needs of display systems through our wide range of banners. Our assortment of banners includes pull-up banner, exhibition banner, media wall banner to name a few. These banners are extensively used for banner advertising during workshops, seminars, and product launch events. For outdoor advertising or organising a trade show, Teardrop flags and exhibit flooring will be a budget friendly option for your business potential. We carry out a detailed study and plan the products bearing your exclusive needs in mind.