pull up banners
Brief Description:
Classic Colour Copying is Melbourne's leading digital printing specialist. Working diligently to provide the best printing services to our clients over the last 25 years, we have led the pack in Melbourne's standardised and specialised printing needs.
Pioneers in digital printing, we have been consistent early adopters of the latest and best techniques in printing for a range of services, with specialities ranging document printing, canvas printing, pull up banners, label printing, sticker printing, and a whole host of other printing services. We have years of dedicated experience that allows us to fulfil your printing needs, no matter the size.


Brief Description:
Selby's is Australia's leading specialist manufacturer of event branding and signage solutions. Our extensive product range includes custom flags, street banners, exhibition stands and displays, and custom signages. We also provide a wide range of retail and corporate branding solutions produced using environmentally-friendly printing processes.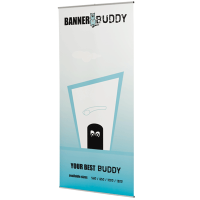 Brief Description:
Banner Bug, Australia's No.1 banner stand company provides sleek, stylish and modern banner stands. The banner stand is the best choice for the frequent events and expo user. Banner Bug offers banner stands which are portable, lightweight and good for banner displays. At Banner Bug, we offer banner stands, brochure holders, pop-up systems, exhibition stands at very affordable prices.