Zeal 3D Printing Services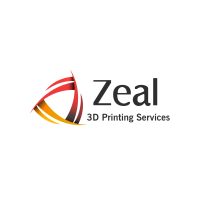 Business Name:
Zeal 3D Printing Services
Brief Description:
Zeal 3D Printing Services offering a 3d printing solution in Australia. From the last 15 years, we are best to deliver services as per client's requirements. We earned good success in 3d printing as well as in 3d scanning services for our unique and custom designs for our clients.

Business Description:
We provide a portfolio of digital manufacturing solutions catering to your end-to-end requirements. With a collective experience in the areas of Designing, Scanning, and 3D Printing we offer our customers a one-stop-shop for all their digital manufacturing requirements. We engage with our customers to understand their needs and provide a customized solution that caters to their specific needs. We are committed to bring you the best quality for your 3D printed models and work with the best technologies currently available on the market. Rapid Prototyping has real meaning for us. Our rapid prototyping services are fast and & efficient.