Bill Pike, Chief Executive of Byron Group, a Sydney-based company with annual revenues of $50 million, says manufacturing in Australia has a bright future ahead, but not in mass manufacturing.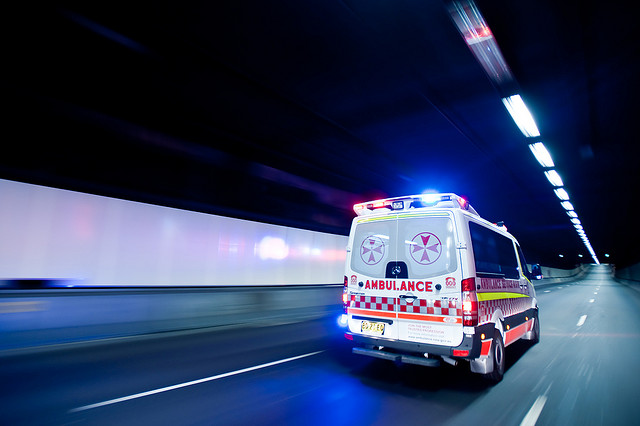 Byron Group is a high-tech company that supplies ambulance, correctional services vans and aged-care transport vehicles for the Australian market and overseas with an annual production of between 1500 and 2000 vehicles. The company's list of clients includes major businesses such as BHP Billiton and Rio Tinto, who acquire fully-specified high-tech mine site ambulances that cost as much as $250,000.
Prior to joining the Byron Group, Mr Pike held the position of General Manager of export and distribution for Toyota Australia and played a crucial role in the car maker's export program from 1999 to 2002, spearheading a rapid improvement in Toyota Camry exports from 10,000 a year to 66,000 a year by the time he left.
According to the news article on the Business Review Weekly, NSW Premier Barry O'Farrell will open Byron Group's facility at Smithfield on Thursday, following a consolidation of five previous sites it had operated around the suburbs.
The Byron Group is 100% owned by private equity firm Wolseley Private Equity, which acquired the business in 2010.
According to Mark Richardson, managing director and founder of Wolseley Private Equity, the company has invested $25 million in the business, including purchase price and capital spending, having been attracted by the long-term customer base and the fact it was protected by intellectual property that couldn't be commoditized.
"We only invest in growth,'' ­Mr Richardson said.
Mr Richardson said the Byron Group has sales revenue of $50 million and an annual profit of $5 million, and their long term goal was to lift that to $80 million in revenue and $10 million in profit within the next few years.
"Then it will be very attractive for a new owner,'' he said.
According to Mr Pike, domestic sales account for more than 90% of the Byron Group business, with the rest of the revenue coming from export customers from Singapore, Qatar and Malaysia.
The company supplies all of the ambulances in NSW and Tasmania, and about a half of the ambulances used in Victoria and Queensland. Further, it supplies specialist transport ­vehicles in aged care and disability care, and is also a large supplier of prison vans and vehicles for correctional ­services organisations.
The Byron Group employs 300 people and its technical prowess in building vehicles to exact specifications is recognized all over the world.
"It's customisation and having specialist skills,'' Mr Pike said.