Pacific Services Group (PSG), a leading Australian switchboard manufacturer, has received a $10 million capital injection from its existing investors and has reached an agreement with its financiers to restructure its debt.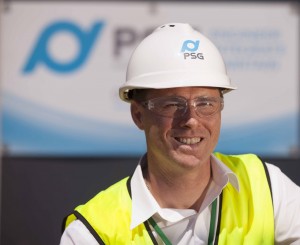 Peter White, Chief Executive of PSG, said the investment would allow the company to restructure and recapitalize so it could focus on developing its projects across Australia, while at the same time provide certainty to its workforce and construction clients.
"This additional investment and restructure of debt is a significant vote of confidence in the company and will enable PSG to strengthen its balance sheet," Mr. White said in a media release.
PSG employs more than 1,200 people across the country and has offices in Victoria, NSW, Queensland, South Australia and Tasmania. The company has an annual turnover of $300 million and is also engaged in providing electrical, data and communications services.
Mr. White says the financial boost enables them to capitalize on the rebound being experienced by the construction industry, which has been in contraction for some time and is now just beginning to emerge from the challenging period.
"While some of our competitors have not been able to weather the storm, our restructured balance sheet and low debt provides a strong platform to win further work and increase our market share by focussing on top-end projects – good news for our national workforce and the local economy."
Mr. White said part of PSG's growth strategy is to expand its involvement in the maintenance and lifecycle of buildings.
"We have recently moved from a manual intensive system and invested in a nationalised IT platform that automates maintenance job requests. This enables our maintenance workforce to be more responsive and give customers immediate updates so they get greater certainty that their needs are being met," Mr White. said.
Some of the projects recently secured by PSG include The Melbourne Royal Children's Hospital, Brisbane Supreme Court and District Court, Melbourne Airport, Lotus Glenn Correctional facility, University of South Australia and the Adelaide Desalination plant.
The company also operates in other sectors including public infrastructure, defence, mining, rail, industrial, manufacturing, commercial and marine.