Local car suppliers are sharing a pessimistic view of their future in the export market once major car manufacturers make their exit from Australia.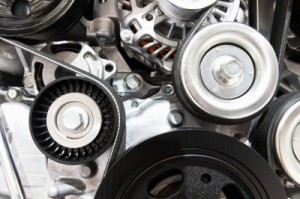 According to a report on ABC News, Socobell project manager Stuart McKay said diversification is crucial in today's market.
"It is the utmost importance, we need this," McKay said, quoted in the report.
Socobell has been making car parts for Ford in Melbourne since the 1970's, supplying dashboards and filters to the iconic car brand. The company has started diversifying into other markets and is now making medical supplies. McKay said his company will find it difficult to compete with overseas car part suppliers which operate in favourable market conditions, but they will try.
"I suppose you've got to go out of your way, go out of our way, to work the 11th hour, work harder, work smarter, try and do something the other countries can't," he said.
Representatives from 40 car parts companies met with Ford executives in Geelong yesterday.
Ford Australia CEO Bob Graziano shared that they have already signed contracts with nine Australian companies to export car parts, and is counting on local suppliers to make a good impression with his Ford Asia Pacific colleagues.
"Unclear how big that opportunity is, but we're keen to explore every opportunity that we can," Mr Graziano said.
"Which is why we have the heads of our purchasing and our product development origins from a regional perspective along with their teams, so that they can assess that opportunity."
Mr Graziano gave his assurance that Ford's plan is to continue manufacturing cars in Australia until October 2016, despite the recent slump in sales.