An innovative truck manufacturer and a leading tripe producer are just two of a number of Tasmanian companies that received funding under the second round of the Advanced Manufacturing Transition Fund, which was established to  support former Caterpillar workers.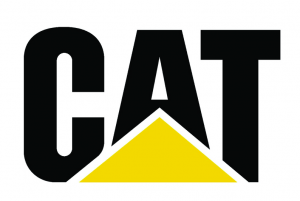 The Fund was established by the Caterpillar Transition Taskforce following the company's decision to relocate its hard rock vehicle operations from Bernie to Thailand – a move that resulted in the loss of more than 200 jobs.
In announcing the successful round two fund recipients last Friday, Deputy Premier Jeremy Rockliff said the second round of funding from the Advanced Manufacturing Transition Fund will help create 95 manufacturing jobs.
"The Caterpillar Transition Taskforce has assisted in the creation of a further 95 new manufacturing jobs following the second round of funding from the Advanced Manufacturing Transition Fund," Mr Rockliff said.
"The Government took decisive action to establish the Transition Taskforce following Caterpillar's decision to relocate to Thailand, to support the workers, their families, the industry and region. The Taskforce established the Advance Manufacturing Transition Fund to fast-track job creating projects and to secure a strong future for the sector. The fund is part of $3 million allocated for the recommendations of the Taskforce."
The Deputy Premier noted that the first round of applications – announced in December last year – resulted in the creation of 61 new jobs across five businesses that shared in $1.05 million Government funding, and leveraged a further $1.44 million private investment.
"Today, I am pleased to announce that as a result of the second round of funding 95 new jobs will be created across seven Tasmanian businesses, leveraging a further $8.25 million in private investment," he said.
"Collectively, through the two rounds of offers, the fund has resulted $11 million in co-investment and at least 156 new jobs."
Mr Rockliff said the second round will result in $765,000 from the Transition Fund going to businesses and new products, cementing the state's reputation for innovation in advanced manufacturing.
"Importantly, it includes securing the establishment of a new enterprise, Loadpro Manufacturing, in Tasmania, which otherwise would have been located offshore in Indonesia or in Queensland," the Deputy Premier added.
The list of successful Round Two fund recipients includes:
Loadpro Manufacturing Pty LTD – $259,000 ·
Tasmanian Quality Meats – $140,000
Botanical Resources Australia Manufacturing Services – $25,000 ·
Definium Technologies – $40,875
Tas Fencing Group – $80,000
Bridestowe Estate – $70,280
Status Technologies – $150,000