Coca-Cola Amatil (CCA) has announced that it has signed a ten year agreement with Beam Suntory to handle the spirits group's Japanese whiskies manufacture, sales and marketing and distribution in Australia.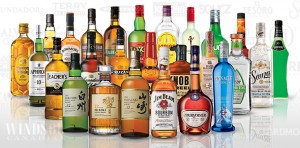 The deal marks a further continuation of the successful partnership between the two companies and will see a complete integration of the Beam Suntory spirits range into the CCA portfolio.
"The agreement signifies a very exciting step in the long-term partnership between CCA and Beam Suntory. As well as further strengthening CCA's range of market-leading spirits and RTDs, the new agreement deepens the relationship between our two companies. Over the past year we have worked hard together to grow the Beam portfolio in a challenging market, and this is testament to the quality of our relationship. This new partnership represents a very exciting portfolio expansion, which gives us an even greater range to offer our customers across the country," said CCA's Managing Director of Alcohol and Coffee Shane Richardson in a media release.
"We are now taking this opportunity to amplify the value of this unique partnership by extending the breadth and depth of the portfolio distributed by CCA. This new agreement will underscore our position in the marketplace as Australia's whisky powerhouse bringing together the very best of Beam Suntory in Australia," added Beam Suntory Oceania Managing Director Peter Gunning.
The deal is set to commence on 1 July 2015.