Australian clothing manufacturer Pacific Brands has posted a net profit of $73.8 million for the year ending June 30, marking a return to profitability for the first time since fiscal 2010.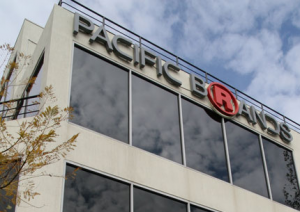 According to a report on Sky News, Pacific Brands Chief Executive John Pollaers said the company has bounced back from a $450.7 million loss incurred in fiscal 2012 despite difficult retail and business conditions.
'We are currently in an investment phase where we are looking to stabilise earnings whilst investing with a view to returning the business to sustainable sales and earnings growth over time,' Mr. Pollaers said in a statement.
'It is still early days and there is still work to do.'
Mr. Pollaers said they are particularly pleased with the performance of the Underwear group, which is primarily driven by Bonds and has returned to growth in the period.
The underwear group, which also includes the brands Jockey, Berlei, Explorer and Rio socks, reported sales of $453.9 million, up by 5% from the previous year. Earnings were at $78.1 million, a huge turnaround from the $330.3 million loss in fiscal 2012.
The workwear category, which includes Hard Yakka and KingGee, also recovered with earnings rising to $37.4 million, from a loss of $16.9 million. However, reported sales were down 6.7% to $362.7 million.
"The Workwear group remains a global leader in an attractive industry. Business conditions are at a four year low and the Workwear business has clearly been impacted by this. It has generally maintained market share and we remain confident in its long term prospects, however the near term outlook is challenging," said Mr. Pollaers.
Reported sales in Homewear, Footwear and Outerwear were down 8.9% to $456.7 million,but earnings was $20.9 million, up from an EBIT loss of $42.3 million.
"In HFO, Sheridan, premium footwear and Outerwear sales were all up in difficult markets. Flooring stabilised after a difficult second half last year, while Tontine continues to deal with increased private label competition. The non-premium footwear business, which includes a number of portfolio brands, is still in the process of being turned around."
Key premium licensed brands were up (ie Clarks, Hush Puppies) but Footwear was down overall due to declines in portfolio brands, most notably Grosby, Dunlop and Slazenger, according to the report. However Outerwear showed improved performance in both retail (eg Superdry) and wholesale.
Mr. Pollaers said Pacific Brands has a clear strategy to achieve long term earnings growth and sustainable sales growth. Their focus is on key brands and diversifying their channels to the market.
"We continue to find the different channels to market complementary. For example, we are often seeing great success in trialling new products in our own stores and then leveraging those successes through our wholesale customers."
"While we continue to look to contain and reduce costs where we can, we will also continue to invest in our direct-to-consumer strategy and continue to increase the investment in our key brands."