Premier The Hon. Campbell Newman has announced that Coles Supermarkets will invest $480 million in 31 new stores in metro and suburban Brisbane and 10 throughout regional Queensland over the next four years, creating around 8000 jobs (4000 construction jobs and 4000 full-time positions).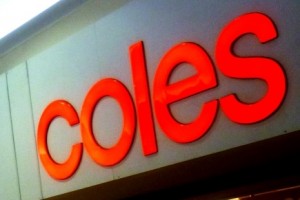 "My team has a strong plan to drive growth in our State which ultimately delivers jobs for Queenslanders and investment into our great state. Over the next four years, Coles has committed to $480 million of investment in 31 new stores around Queensland, which will result in around 8000 jobs for locals," the Premier said in a media release.
"It's promising to see that a third of the new stores will be constructed in regional Queensland, not just securing long term jobs for the regions but also for local construction companies and local contractors. Queensland is the best place to live and work and more and more businesses are now seeing just how serious my government is about driving growth and economy in our state."
According to the article on Cairn Post, 6 Coles stores are being constructed, 13 are to be finished within two years, while additional 5 stores are anticipated to open by late 2017. The Cairns Central outlet is currently being refurbished and will be completed next month.
"We are delighted to be investing in Queensland and generating more jobs in the community with the roll-out of new market-style supermarkets for shoppers. As we roll out more supermarkets with a bigger and better range of products, we will also be supporting local producers and who grow and manufacture the highest quality food for Queenslanders," said Coles General Manager for Queensland and Northern Territory Mark Scates.
"Over the past four years Coles has invested more than $20 million upgrading its supermarkets in the region, with $6 million spent in the past two years on stores from Innisfail to Port Douglas. As part of our plans the Bi-Lo supermarket at Cairns Central has closed and will be the home for a new Kmart. Other Coles supermarkets which have also been refurbished since 2009 include stores at Earlville, Edmonton, Port Douglas, Innisfail, Mt Sheridan, Smithfield, Clifton Beach and Westcourt. A new Coles supermarket at Redlynch is also well underway as part of our expansion and will open later this year."